Challenge
A global manufacturer of electric mining shovels required a reliable performing motor for their dipper system. Mining shovel owners and manufacturers require a dipper trip control system that works consistently with low maintenance.
Application requirements:
High peak torque, extreme duty cycles and operation in critical environments
Explosion proof, UL & ATEX required
Efficient and energy sound solutions include power density and thermal management
Flexibility for custom application solutions i.e., mounting flexibility, custom flanges, holding brake, etc.
Fast response across speed range
POWERTEC Solution
POWERTEC PACTORQ® Brushless Motors Features & Specifications
Optimized magnetic design
Neodymium, Samarium and Ferrite magnets
Long life bearings with grease
NEMA enclosures with metric mounting options
Rugged IGBT class "H" insulation system and rated for class "F" temperature rise
Flexible design incorporates many options
UL recognized, CE (Conformity European)
Meets IEC requirements
Designed, double finned aluminum frame
Temperature range of -40°C to +160°C
Benefits
Compact power dense design for installations with limited space availability without compromising performance
Virtually zero losses due to rotor induction currents, reducing energy use and cost
Accurate speed and torque control, no losses due to slip
Longer service life: reduced maintenance time results in
cost savings and less downtime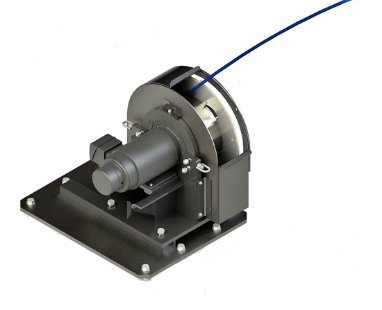 RESULTS
POWERTEC has been supplying these motors to the manufacturer for more than a decade with benefits:
Reduced cycle time with reliable door trips.
More loaded haul trucks per shift help lower cost per ton for the shovel owners.
Mining shovels with POWERTEC motors help provide a reliable trip and slack take up operation.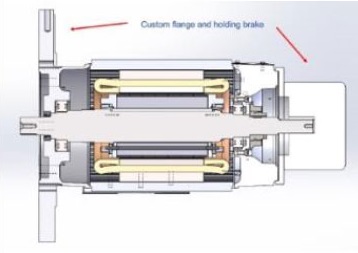 Download Printable Case Study